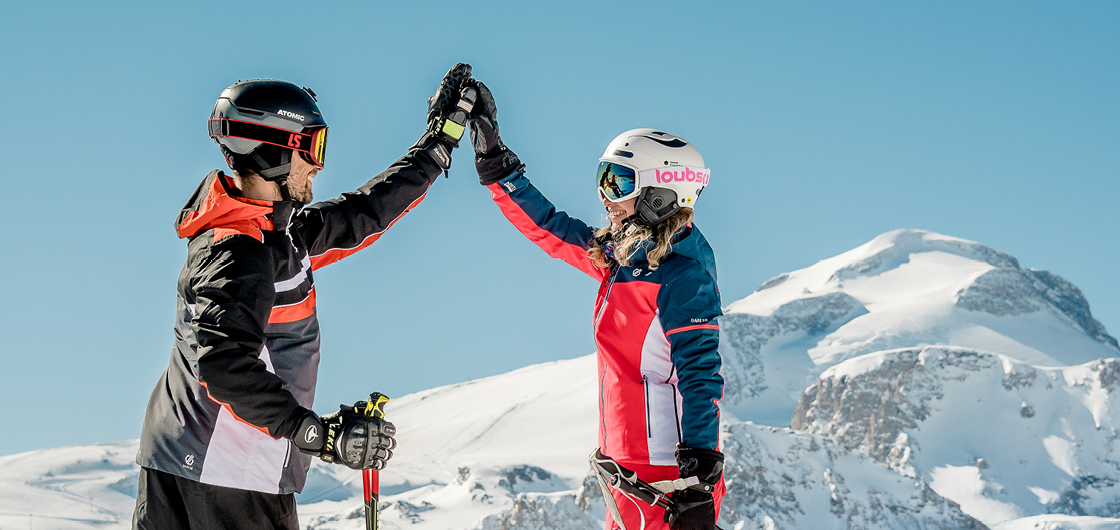 Did you say "challenge"?
Are you looking for adventure and want to challenge yourself with friends or family? Why not go down an incredible sequence of 4 red runs, diversify your technique on an expert bordercross or put skins on your skis to test your cardio? In Tignes, there is no shortage of challenges!
THE «THIGHS OF STEEL» CHALLENGE
Take on the Glacier-Rimaye-Face-Double M red slope combo (i.e. 1350 m of vertical descent) ... without stopping! Otherwise, face the legendary Sache, a long black slope that is very demanding and often ungroomed. Not for weak-kneed!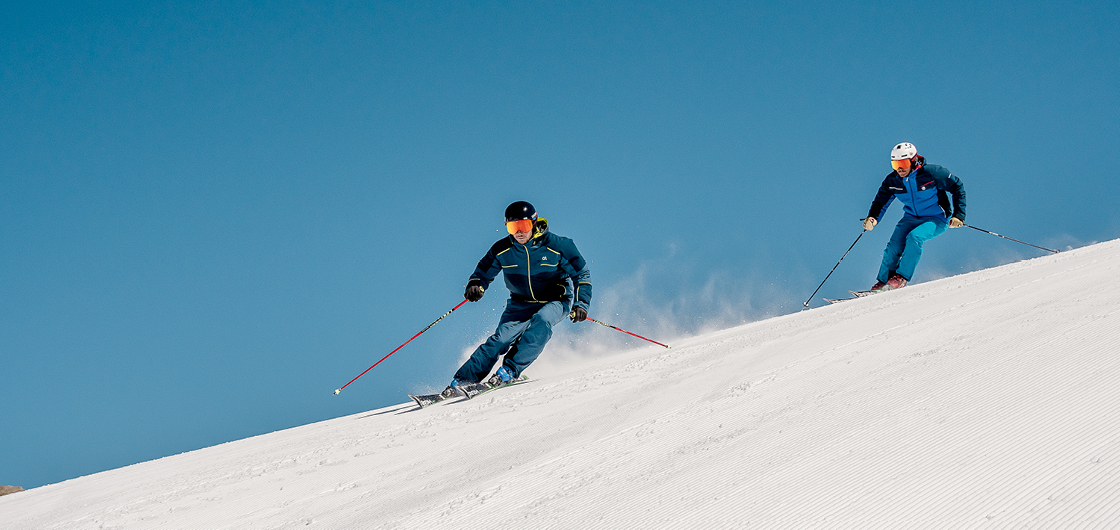 THE «BEATING HEART» CHALLENGE
Solo or with a group of four ski-mad buddies, take on the banked turns, rollers, jumps and tight curves of the expert boardercross! // Access: Palet drag lift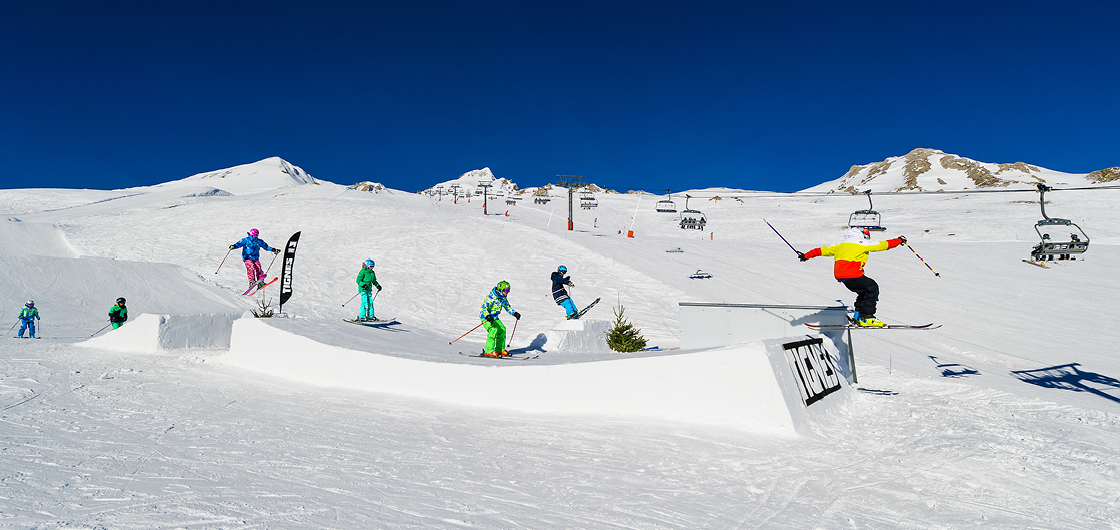 THE «SHORT OF BREATH» CHALLENGE
Put on your touring skis and get your cardio going all along the 465m D + of the dedicated Palafoulée track! // Access: to the right of the Almes chairlift.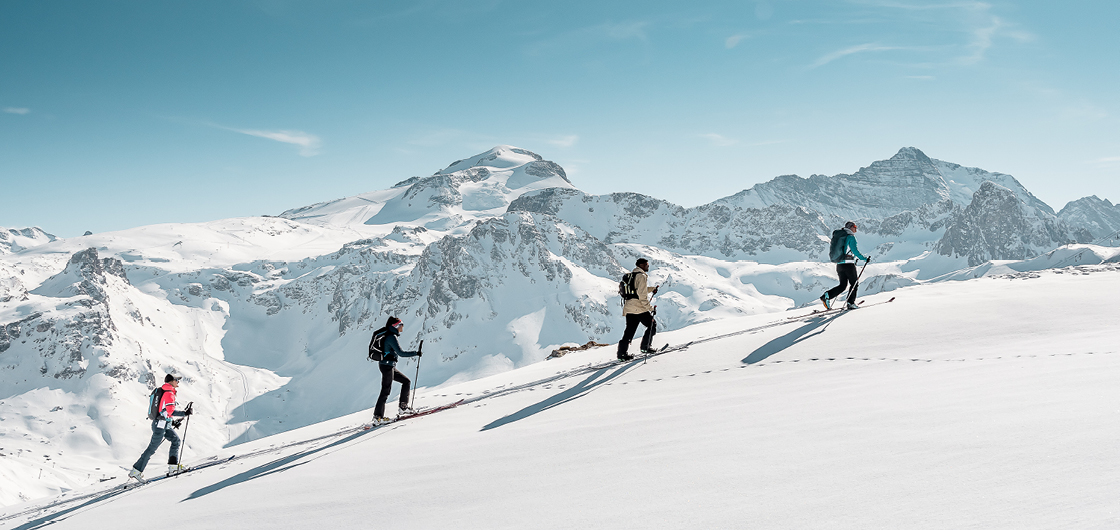 MORE IDEAS FOR FAMILY CHALLENGES
Slide (without falling) on the beginner rails of the Easy Pars, tackle your first 180° on the green kickers or beat the stopwatch at the Gliss'Parks mini slalom. Let's go!