Pro Zone

Partnership
Partnership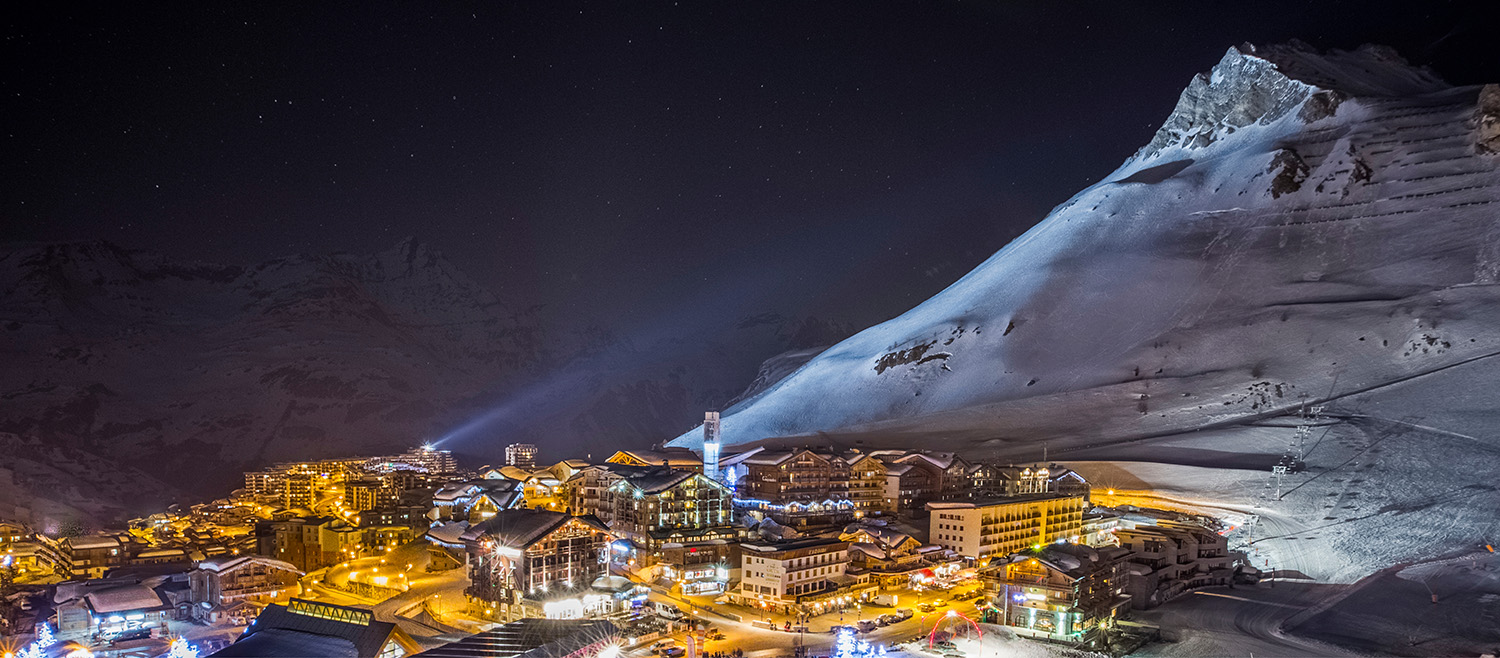 Opening dates & times
OUT OF SEASON
> From 04/09 : open from Monday to Friday (closed on closed on public holidays) : 10:00 - 12:00 // 15:00 - 17:00
DURING THE SEASON
> From 27/11 to 05/05/2024 : open everyday (closed Saturday and Sunday), from 9:00 to 12:00 and from 14:00 to 18:00
CONTACT US
04.79.40.25.82
The partnership: Let's boost the resort together!
You own a second home in the resort?
You want to offer your guests a one-of-a-kind experience in authentic accommodation?
IMPROVED ACCOMODATION = REGULAR GUESTS
A happy customer is a customer who will come back. In 2005, the owner Partnership has been created for 2 reasons:
Improve the quality of the rental stock
Maximise the occupancy of the resort
> It's good for YOU: your accomodation benefits from a higher value, and you get advantages.
> It's good for THE RESORT: the accomodations are of better quality, so guests are coming back.
BECOME A MEMBER!
You too can become a partner and benefit from numerous advantages and services*!
Discounts: ski passes, parking, cinema entrances, sport activities…
Freeaccesses: Tignespace, Lagon…
Strategic information: attendance statistics.
*depending on the number of weeks occupied and rented
Rate: 160,00€ TTC /year
(from 01/10/2023 to 30/09/2024)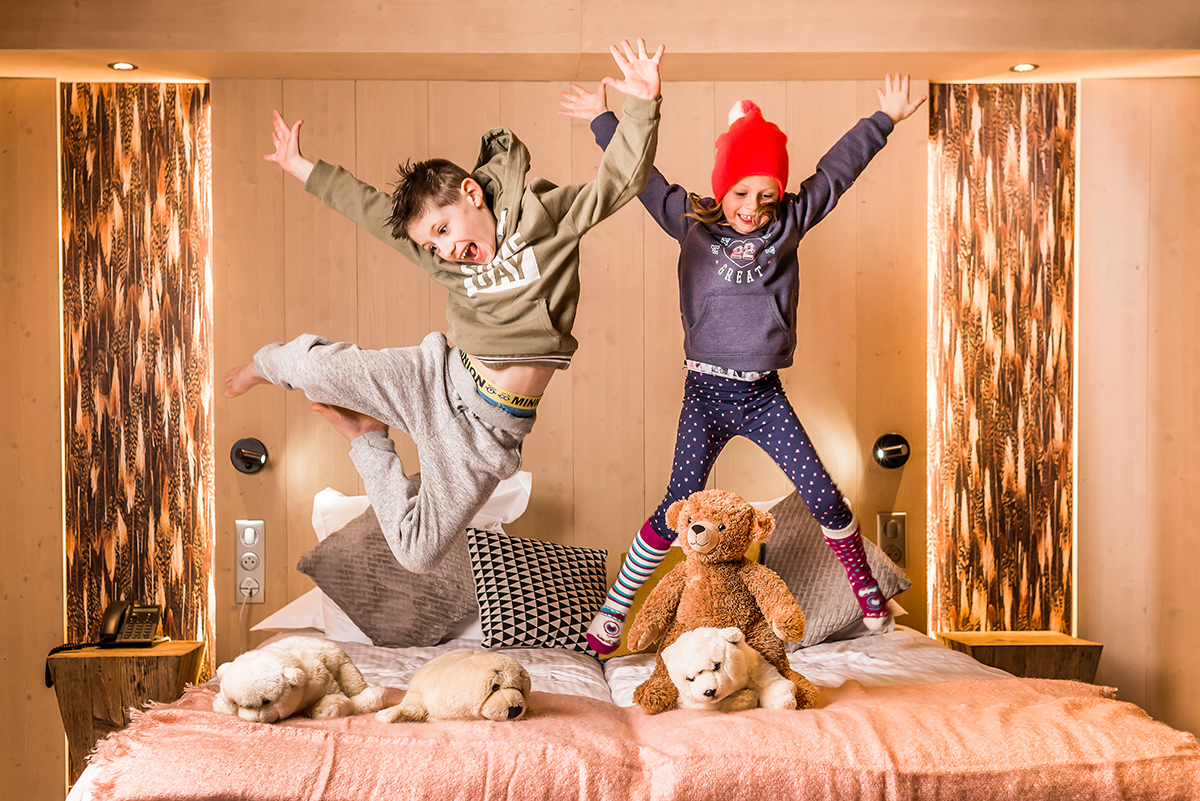 benefits
THE BENEFITS GRANTED TO EACH OWNER AMBASSADOR DEPEND ON THE NUMBER OF WEEKS THE PROPERTY IS OCCUPIED:

Personal stays :
To declare your personal occupations (yourself, family or friends), come and meet us at the office (during the week) or at the reception of the Maison de Tignes le Lac (at weekends).

Rentals :
Your apartment is managed by an agency : the weeks are validated by the agency.
You manage your apartment : declare the local tax on its website.
I stay in my apartment (family, friends or myself):

I rent my apartment :

For example: I stay in my apartment for 7 weeks a year and I rent it out for 10 weeks a year:
I am a Silver Ambassador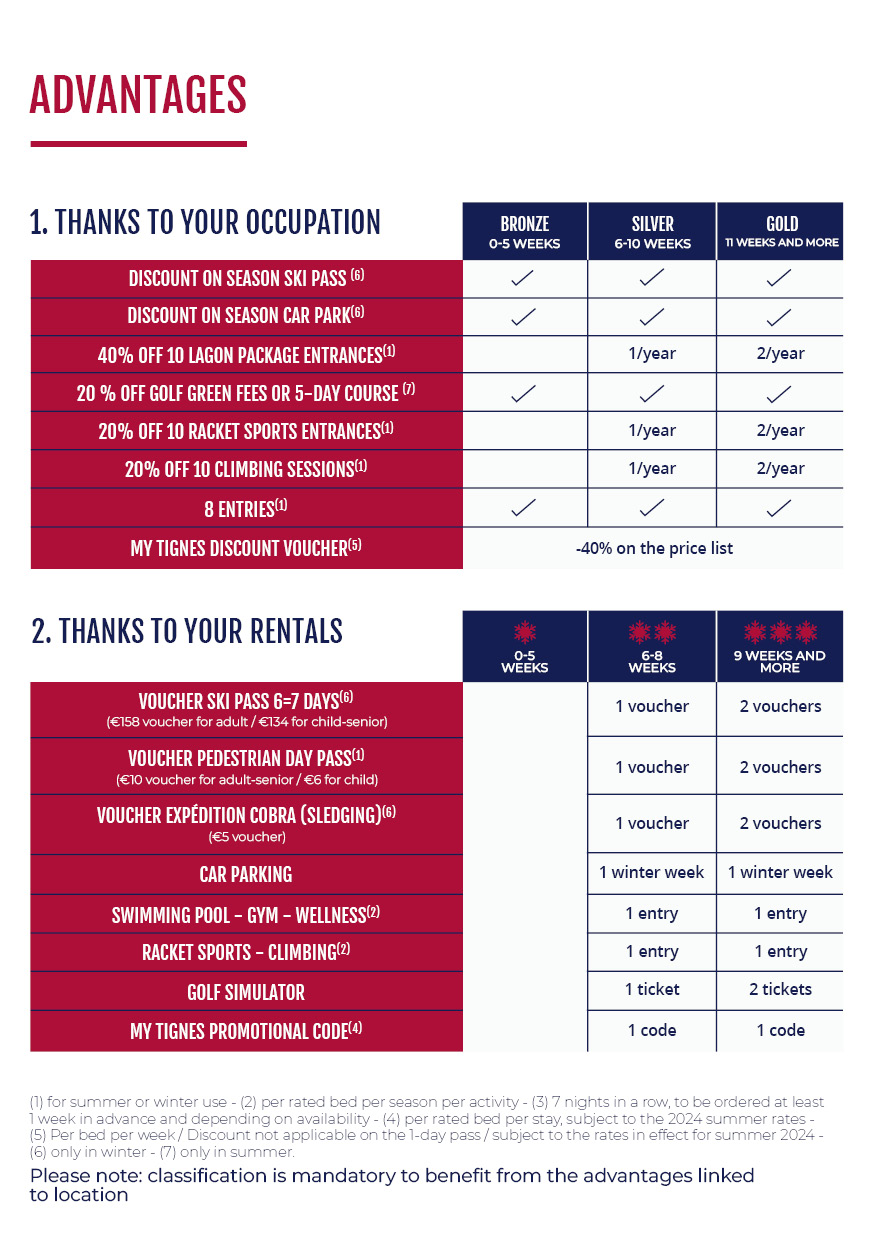 LAST BUT NOT LEAST : RATE YOUR APARTMENT!
The "Meublés de Tourisme" classification is a national classification, rating the comfort and equipment of the accomodation.
There are 5 categories (1 to 5 stars), valid for 5 years.

Rating your apartment offers a lot of benefits:
Taxation benefits: up to 71% French incoming tax allowance for 5 years
Official "meublé de tourisme" title
Better marketing efficiency
New payment method available: French " Cheques Vacances"
The tourist tax rate is fixed
rate : 120,00€ including tax
> 5 years
For more information, ask for the documents you need to file in Owners' Area or in your pro area.