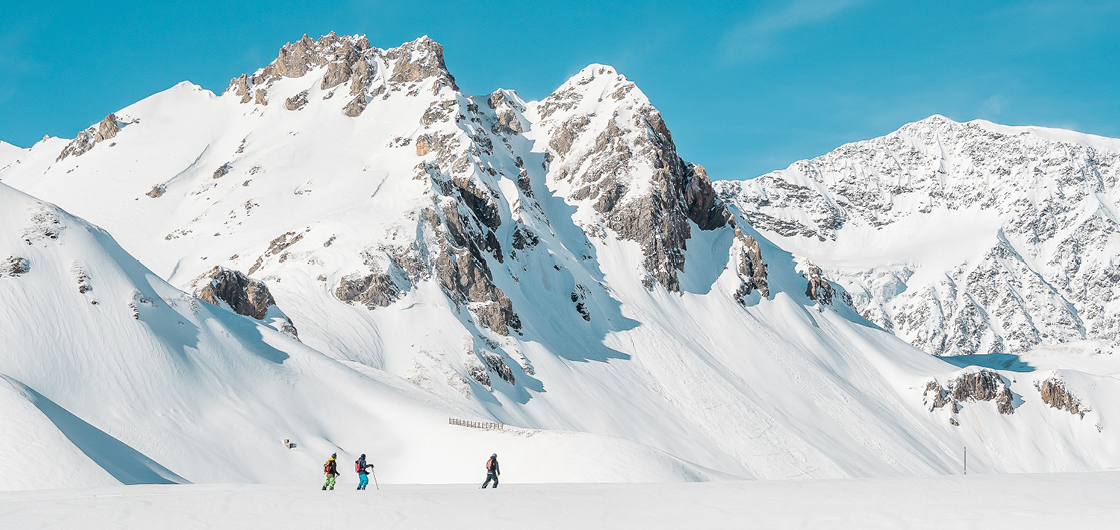 Together, let's protect our mountains
Protecting the environment may sometimes seem abstract when we don't live close to nature. Holidays, which are essential to our well-being, are also a great opportunity to increase our awareness regarding the need to protect breathtaking landscapes that we are drawn to (even more so in a protected area like the Vanoise National Park). But where to start?
A few illustrative figures:
The influence of global tourism regarding greenhouse gas emissions: 8% (Nature journal, 2018)
Influence of tourism in France: 11% (ADEME study, 2021)
Carbon footprint of the 10 biggest French ski resorts (ADEME study, 2020)

57% transport (44% foreign visitors, 37% residents, 19% French citizens)
27% housing (heating, etc.)
2% ski area (snow groomers, ski lifts, snow guns)

Unsurprisingly, even if every little action helps, we need to act on transport and energy loss first.
Contrary to common beliefs, the ski area (snow groomers, ski lifts, snow guns) only represents a minor proportion of greenhouse gas emissions. Which does not prevent us from working to reduce the impact of skiing on the environment.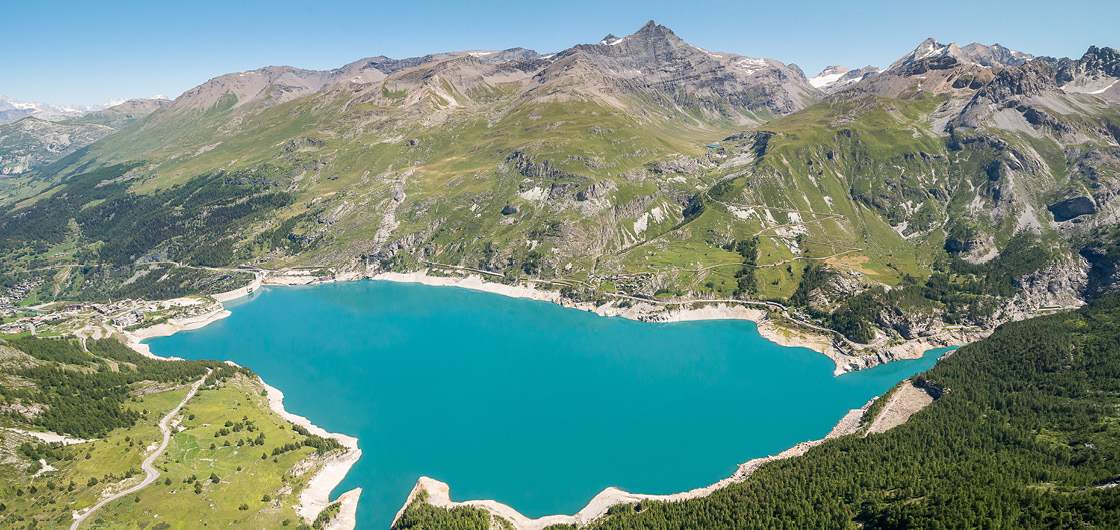 3 ways to ensure an eco-friendly holiday
1. Limit your travel to the other side of the planet and favour transport methods that have less ecological impact whenever possible
Travel "green" to get to Tignes! Trust the online planner Tictactrip to calculate a planet-friendly journey, that favours public transport (train, bus, car-pooling)
did you know?
For an equal distance, a train pollutes 8 times less than a car (and 14 times less than a plane!)
Not able to travel using public transport (this time, anyway)? There are a few things you can do to reduce the carbon footprint of your journey: check your tyre pressure, limit the use of air conditioning in summer, use your regulator and change gear quickly, travel as light as possible...and check your itinerary to avoid any detours! The Little St Bernard Pass is closed in winter, for example. Another idea: travel with your group of friends or family, to reduce the number of vehicles on the road.
2. 2. Find out about the energetic performance of your accommodation and make an effort to lower the interior temperature by 1°C (less energy consumed for a similar amount of comfort).
Use common sense: air out your accommodation for around ten minutes, then close the windows again in order to limit energy loss
19°C: the ideal temperature for restorative sleep. So, remember to turn the heating down in your accommodation before going to bed
did you know?
Renovated accommodation and collective accommodation (hotels, residences, etc.) which are occupied at maximum capacity have a lower carbon footprint than old and individual accommodation (or collective accommodation but with few guests). This is why Tignes is committed to adding value to its so-called "cold" beds (where there are few guests, such as in secondary homes for example) and to closely monitor the indicators to measure the "yield of sustainable beds".
Do you own a secondary home in Tignes? How about renting it out? Your apartment would therefore be occupied more regularly throughout the year (and thus be more "high-performance"). Join the home-owners' programme
3. 3. Ask yourself a few questions before investing in sports equipment and clothing (new or second hand? Lifespan? Eco-design?)
The good idea: hire your ski equipment! The security of having the latest equipment for every trip, but which will be used by holidaymakers throughout the winter season (and not only for one week a year during your own skiing holiday). A saving on raw materials and energy that shouldn't be overlooked.
Bonus: no need to transport them with you (which makes train journeys easier)
And of course, at home but also when you're on holiday, keep up with good habits:
Take showers instead of baths to save on water (and turn the tap off when brushing your teeth)
Say goodbye to plastic bottles and remember your reusable water bottle in your suitcase: the water in Tignes comes directly from the heights of la Sassière, and it's delicious!
Sort your waste (packaging, glass, cardboard, etc.) thanks to the recycling bin available in all areas of the resort
Take your paper, tissues etc. with you to leave the area clean after your picnic
Use soft mobility solutions to get around Tignes: free shuttle buses (2100 and 1800), Dott electric scooters in summer, safe and marked footpaths and cycle paths...
Activities, restaurants... Go easy on less reasonable leisure activities to savour them even more (for example: charcuterie is one of the pleasures of ski holidays for non-vegetarians... But it's not recommended to eat meat at every meal!)
Discover even more ideas at www.mountain-riders.org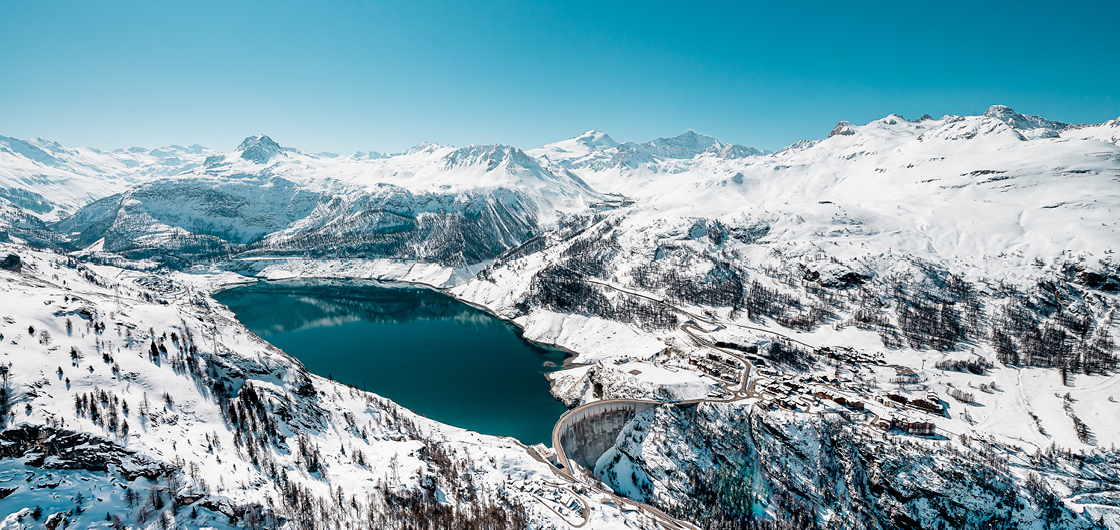 Flocon Vert label: let's go!
In 2015, the ski area of Tignes became the first in the world to obtain the Green Globe label. In 2021, the resort decided to go one step further and aim for the Flocon Vert label! The aim: to engage in further strong initiatives in favour of sustainable development to allow you to support responsible tourism while on holiday. We'll find out the results of the audit in late 2022...
Flocon vert is...
3 strong values: exemplariness, dialogue, and independence
20 obligatory criteria divided amongst 4 sustainable topics: natural resources & ecology, governance & destination, local, social & cultural economy
4 phases to be validated: application, sustainability analysis, audit and Flocon Vert committee
To find out more : www.flocon-vert.org